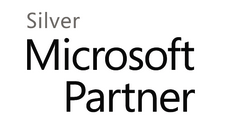 Kalani holds a Microsoft Silver Partnership, with both Application Builder and Cloud Platform competencies. This partnership reflects our experience of delivering enterprise-class solutions in both the data centre and software built on the Microsoft technology stack.

Kalani holds Professional Partnerships with VMWare as both a Solution Provider and Service Provider. As well as running our private cloud solution, kalaniCloud, we have also helped several other organisations to build, maintain, and develop their in-house hosting environments. Using knowledge from our systems, we can assist clients or smaller IT teams in choosing and deploying any size of the environment.

Kalani is a Cloudflare Optimised Partner, allowing us to deploy all types of CloudFlare accelerated and protected solutions. As an Optimised Partner, we can assist clients with CNAME or partial DNS configurations, provide even faster performance via CloudFlare Railgun technology, or offer our experience with tried and tested safe configuration options to get the best performance from your website.

Kalani is partnered with SonicWall to defend our business with physical and virtual firewall appliances for our networks in both public and private cloud enviroments. This partnership also enables us to shield our organisation from cyber threats and provide secure access to any device or application, anytime and anywhere.

Kalani is proudly partnered with AppCheck to ensure top security of our own and our clients' data. Our partnership with AppCheck means that you can rest assured you are in the best hands when it comes to securing your data. Find out more on our dedicated AppCheck Vulnerability Scanning here.